How To Apply Quikcell
Goof Proof Premium Glass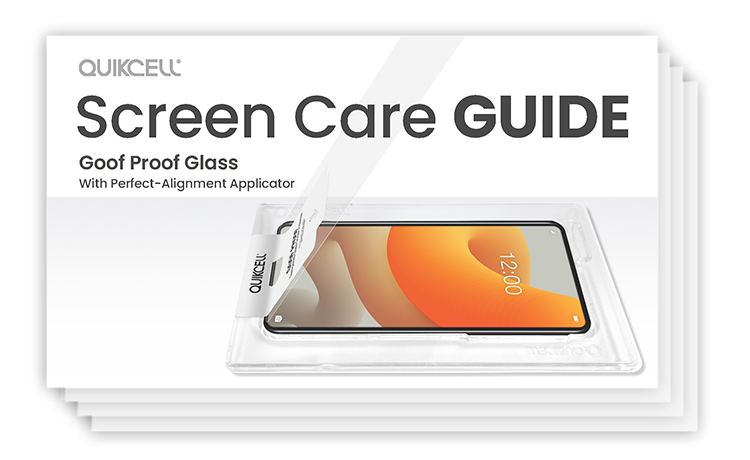 Quick Start Guide
Our helpful guide is full of tips and tricks to get you up and running even faster.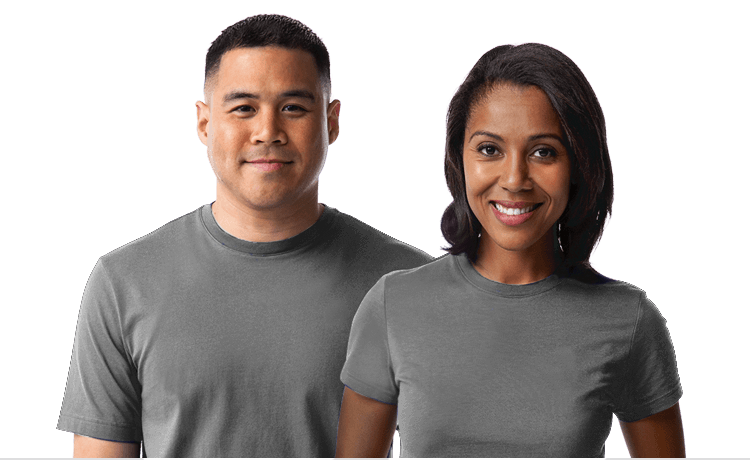 Have a question?
Our team is here and ready to help you if you have a question or concern about your Quikcell product.
Frequently Asked Questions
Products
What type of screen protectors does Quikcell offer?
In addition to Goof Proof Glass, we also offer a variety of other screen protectors, including:
Tempered Glass
Crystal-Clear Film
Liquid Glass
How do I remove my screen protector from my device?
Goof Proof can be removed by using a stiff card like an ID or credit card. Lift the screen protector with the card from any c See Official Rules orner of the screen protector. Once the corner has been lifted off the device, hold the corner and remove slowly.
We know with this being glass there can be the worry of shattering – we can assure you it will not shatter into pieces. The tempered glass will hold all the pieces in place even if it is to crack. The glass will not damage or leave residue on your phone screen. Since all of our screen protectors are designed with a special adhesive, it will not leave any residue on your screen if you choose to take it off.
How do I install my Goof Proof Glass?
Follow along with the video HERE.
Or follow these step-by-step instructions:
Use the included cleaning kit (alcohol wipe, microfiber cloth, and dust sticker) to remove any smudges, oil, or dust from your device.
Put your device in the Goof Proof applicator and remove clear protective plastic
Lay the glass on your phone. Gently move your ­finger in a sweeping motion to apply it to your phone screen.
Is my Goof Proof Glass compatible with fingerprint functions?
Yes, while most devices no longer have fingerprint sensors, devices that did support this function in the past were 100% compatible with Goof Proof Glass.
Warranty
Does Goof Proof Glass come with a warranty?
Most of our items do qualify for replacement under our warranty if the item is subject to normal wear & tear over time, defects in materials or workmanship, or acts of God. Click here to view our policy and submit a claim.
I bought my Goof Proof Glass from a reseller, can I return it directly to Quikcell for a refund?
If you purchased your Goof Proof from an authorized reseller or distributor and it is defective, we encourage you to first check the sellers return or exchange policy before reaching out to us, as many times they might be able to replace it for you same day. That said, no matter what, you can always file a claim with us.
COVID-19
What measures is Quikcell taking to ensure my package is safe to handle?
Our first priority is the safety of our customers and our warehouse crew.
All warehouse employees follow social distancing and frequent hand washing guidelines and hand sanitizing stations have been implemented. All orders are handled using protective masks and gloves, and shipping carriers have access to our hand sanitizing stations prior to handling our packages.
Will I still be able to receive my warranty assistance and customer support during the pandemic?
Of course! As always, our Customer Support Team is on stand-by (in their respective homes) to address any questions or warranty assistance. Please do not hesitate to contact us through support@alphacomm.com or by shooting us a note HERE, and we'll do our best to help!
General
How do I contact Quikcell?
We'd love to speak with you! You can always send us a note here or reach out to us directly at either of the following:
Phone: 888-951-0909 
Email: support@alphacomm.com
Your thoughts. Our thanks.
Give us your feedback and you're automatically entered for a chance to win a Quikcell prize pack.
Enter below to win!
How much do we value your opinion? A lot! And so do all the people working on Quikcell products. Tell us everything: what you love about a product and what we can do to make it better. Feel free to comment on features, performance, styling, benefits.
As a special Thank You, you'll be automatically entered in the Quikcell Product Feedback Giveaway for a chance to win a Quikcell prize pack. So…let's hear from you now! See official rules.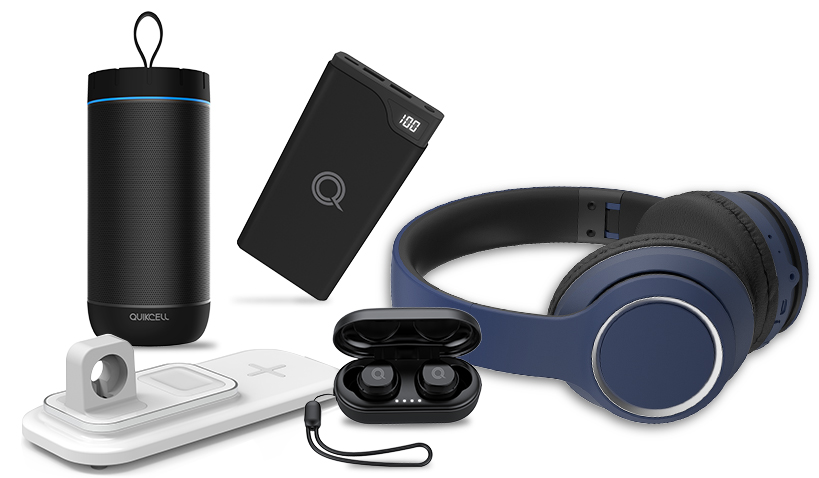 The Quikcell Prize Pack is "packed" with some of our coolest products to date! If you win, you'll get one of each of the following (pictured above): QVibe 200 over-the-ear headphones, QAir Max True Wireless earbuds, OnBeat 360 portable wireless speaker, Trio 3-in-1 wireless charging pad, and a Powerfuel Pro power bank for on-the-go charging.